We launched our line of chocolates with a
duet
: two artisanal bonbons in a single box; for harmony's sake.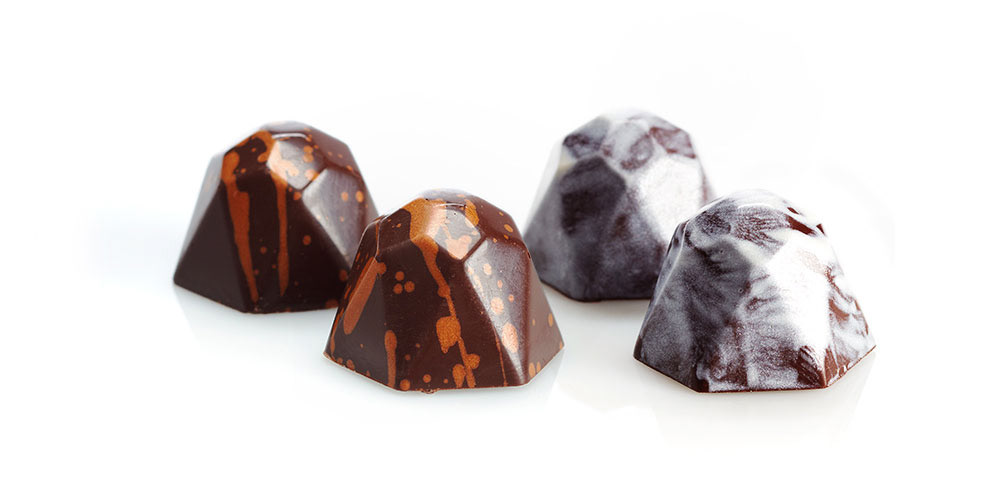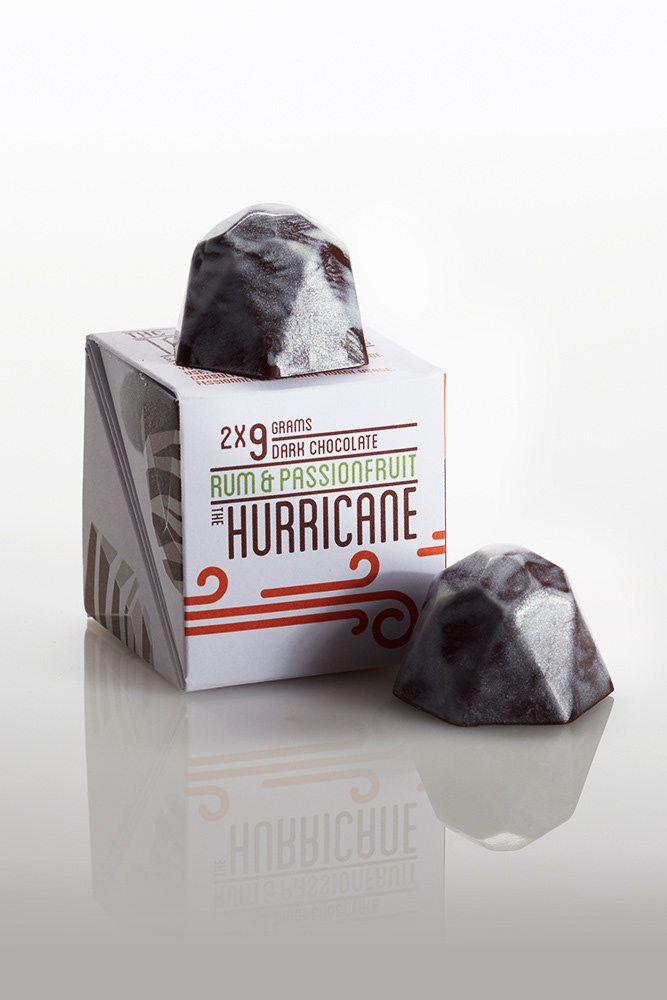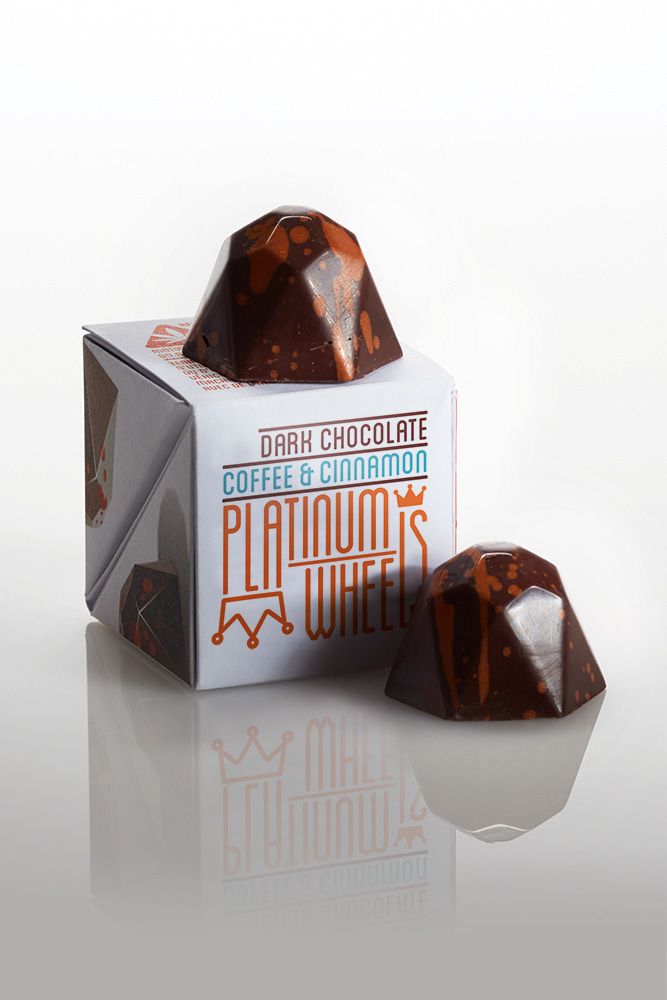 Engineered folds provide a protective embrace.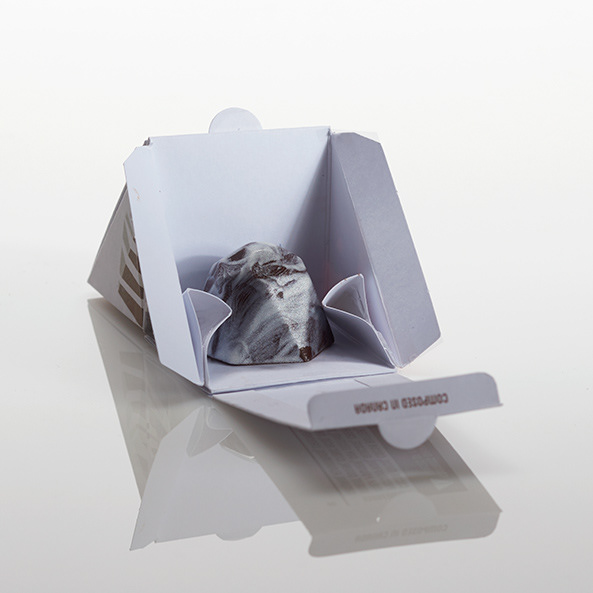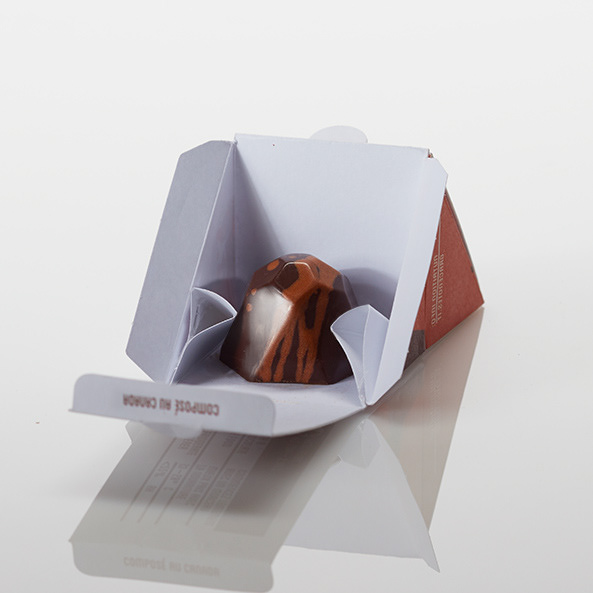 Each opening step unboxes a surprise (and an additional, progressive layer of information). 
Easy merchandising with high brand visibility.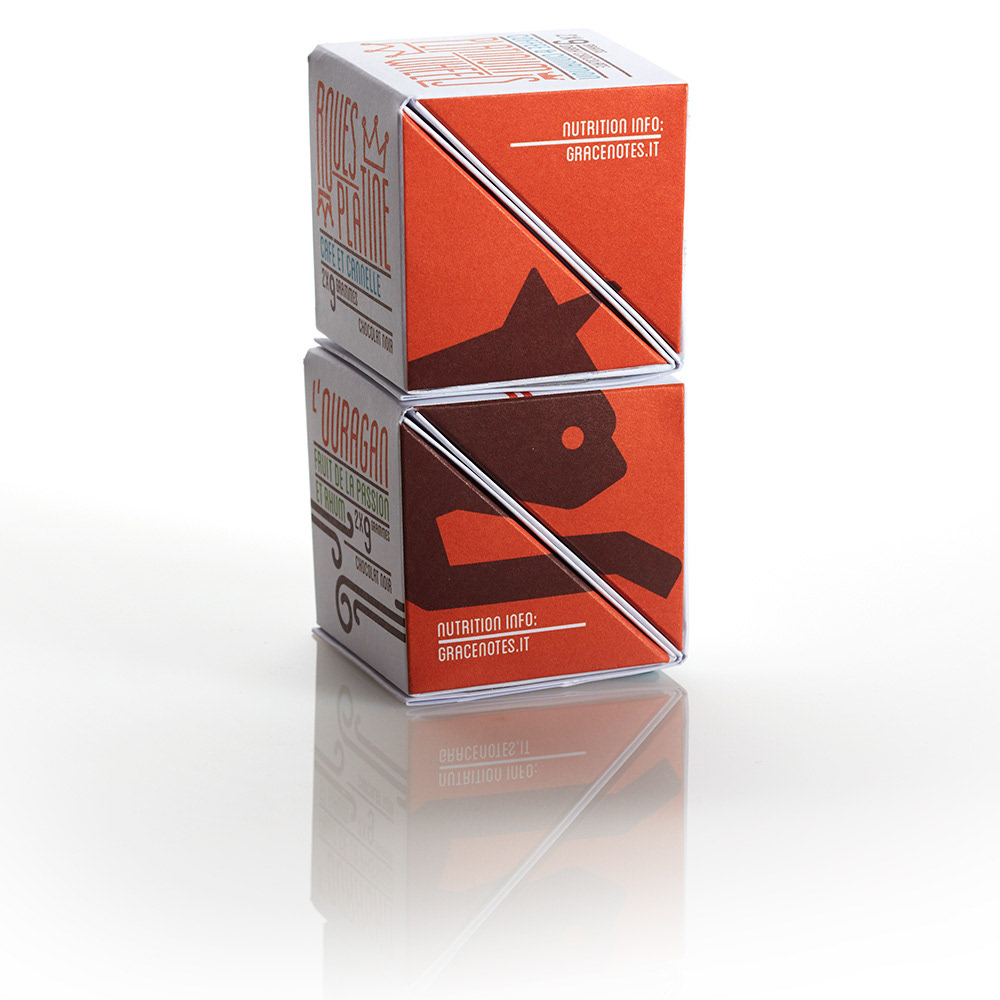 The early pioneers of jazz (c. 1920
hepcats
) knew that gage lengthened time—allowing them to play the improvisations between written notes. Improvisations known as
grace notes
. We honour their story, the idea of lengthening time, fostering creativity, and making something beautiful.