About the project
A new (and fierce) Oatmeal Stout inspired a search into the history of oats: a national dish of Scotland honoured by the
World Porridge Championship
in the highland village of Carrbridge where excellence and can earn you a coveted Golden Spurtle. 
This collaboration achieved a product and narrative that is authentic and rich in storytelling.

"Blasta!"

in Scottish Gaelic, is not an onomatopoeia, but a compliment meaning tasty, delicious, or eloquent (as in,

"
Tha oatmeal blasta.

"
) Even the Gaelic word for beer, 
lionn

,
 relates to traditional Scottish heraldry and the fierce lion rampant (illustrated here in stout format, turned around a spurtle)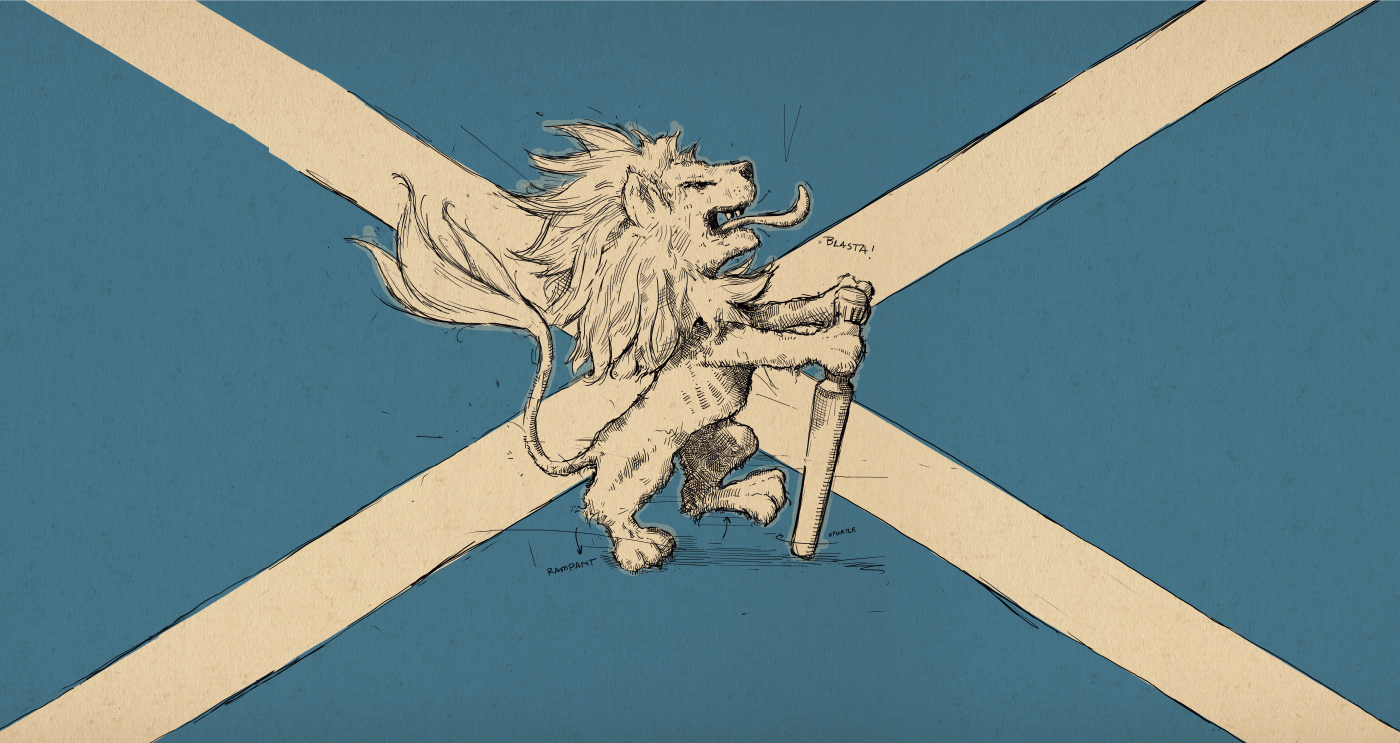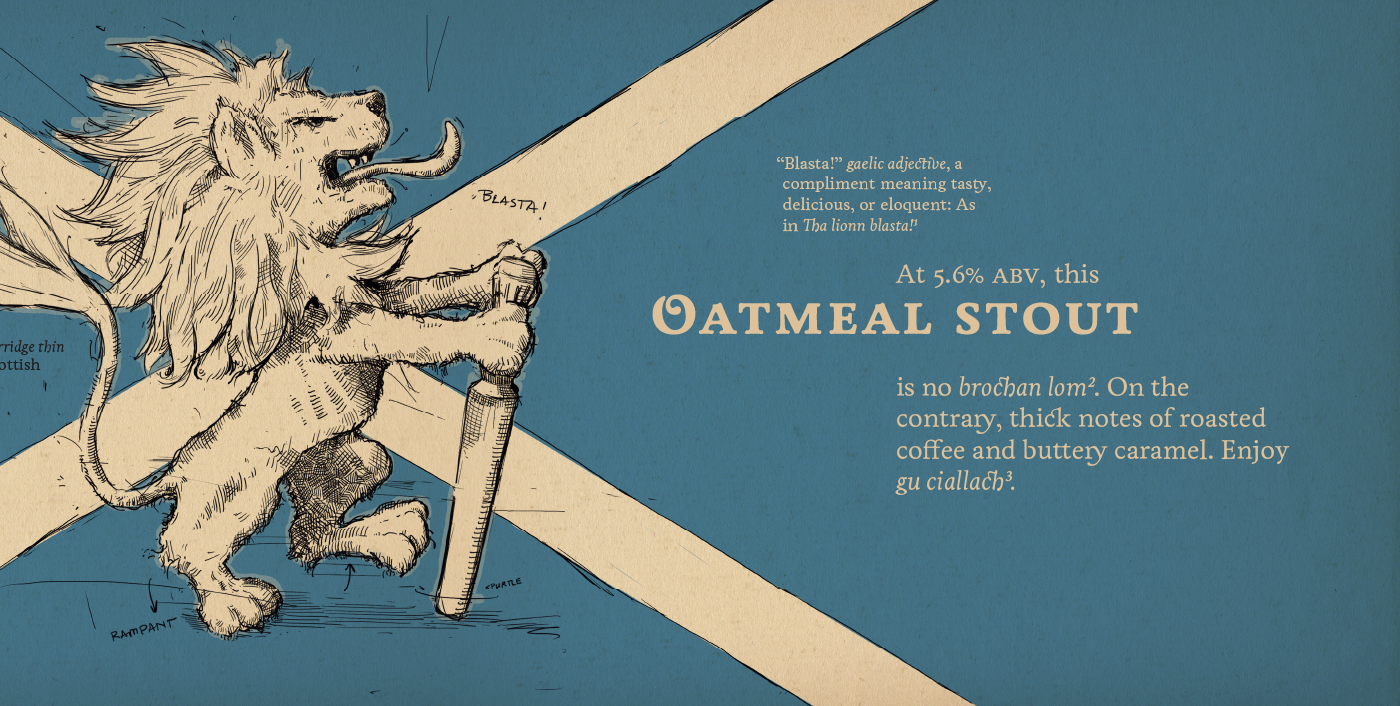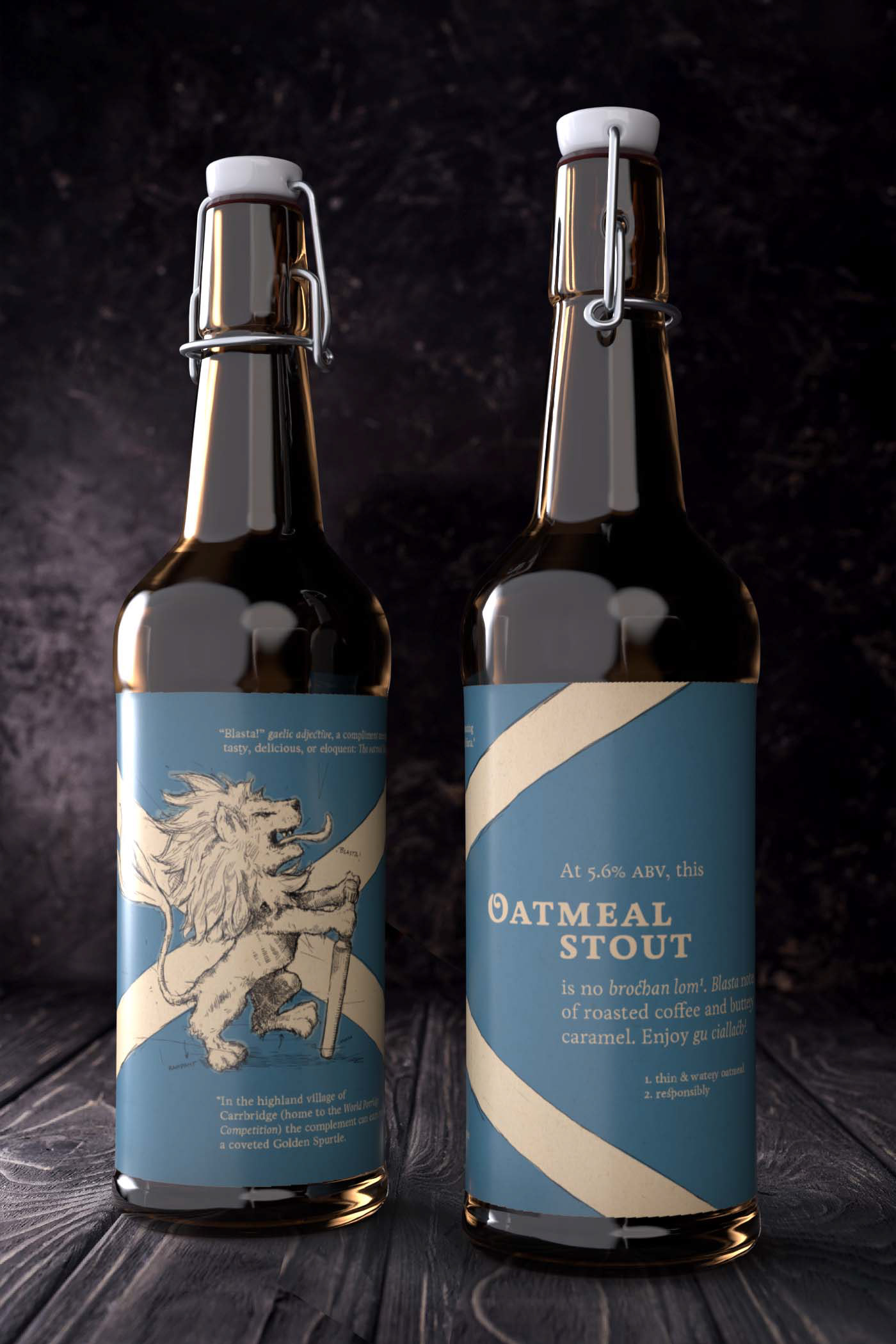 Sweet Soul Creative is a partnership between tastemakers and brand designers resulting in a deep synergy between product and packaging, flavour and font, taste and typography, design and deliciousness.