The first concept used a flat illustration style to portray quirky, blue-sky scenerios positioned as crowdsourced questions.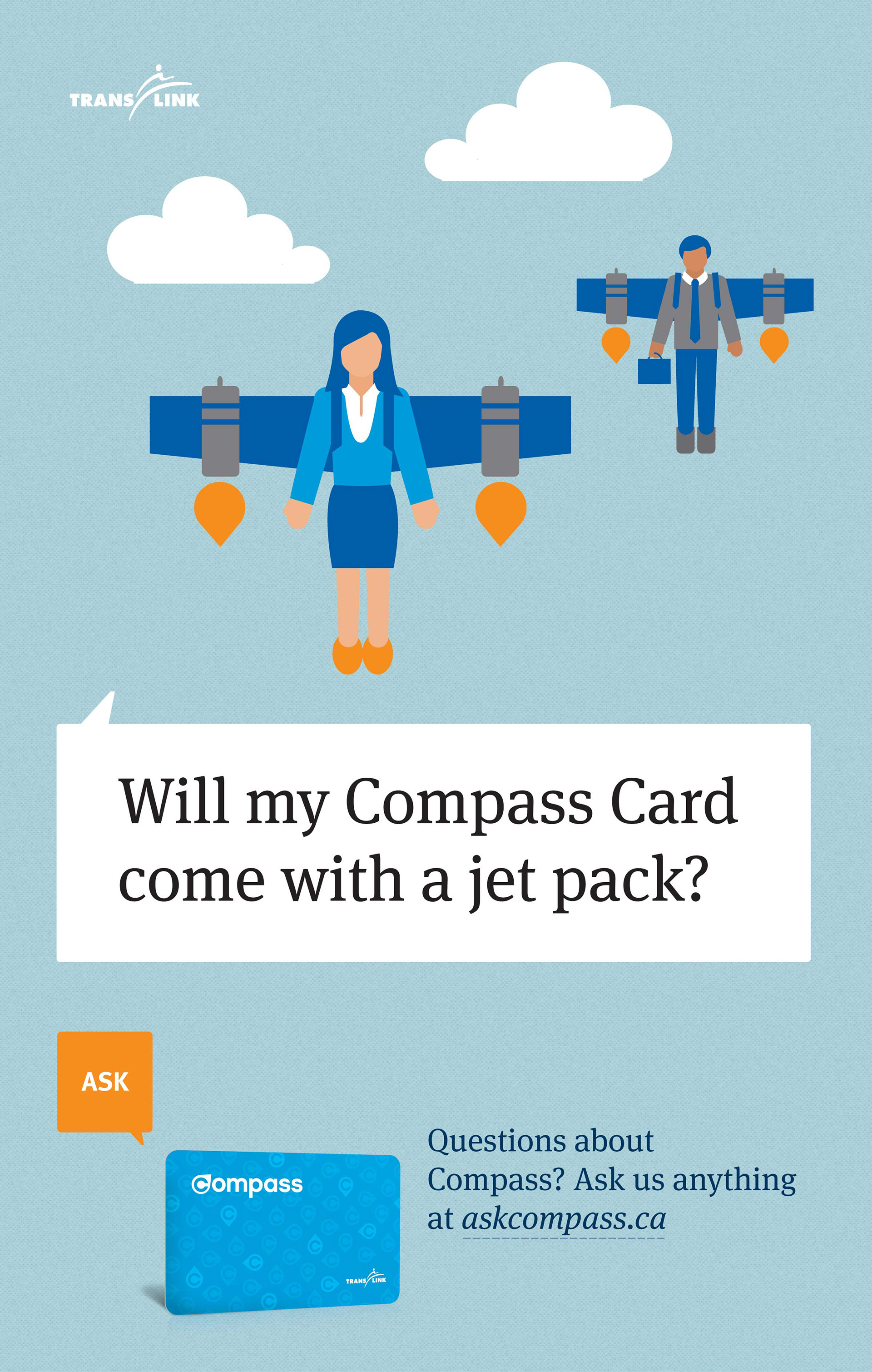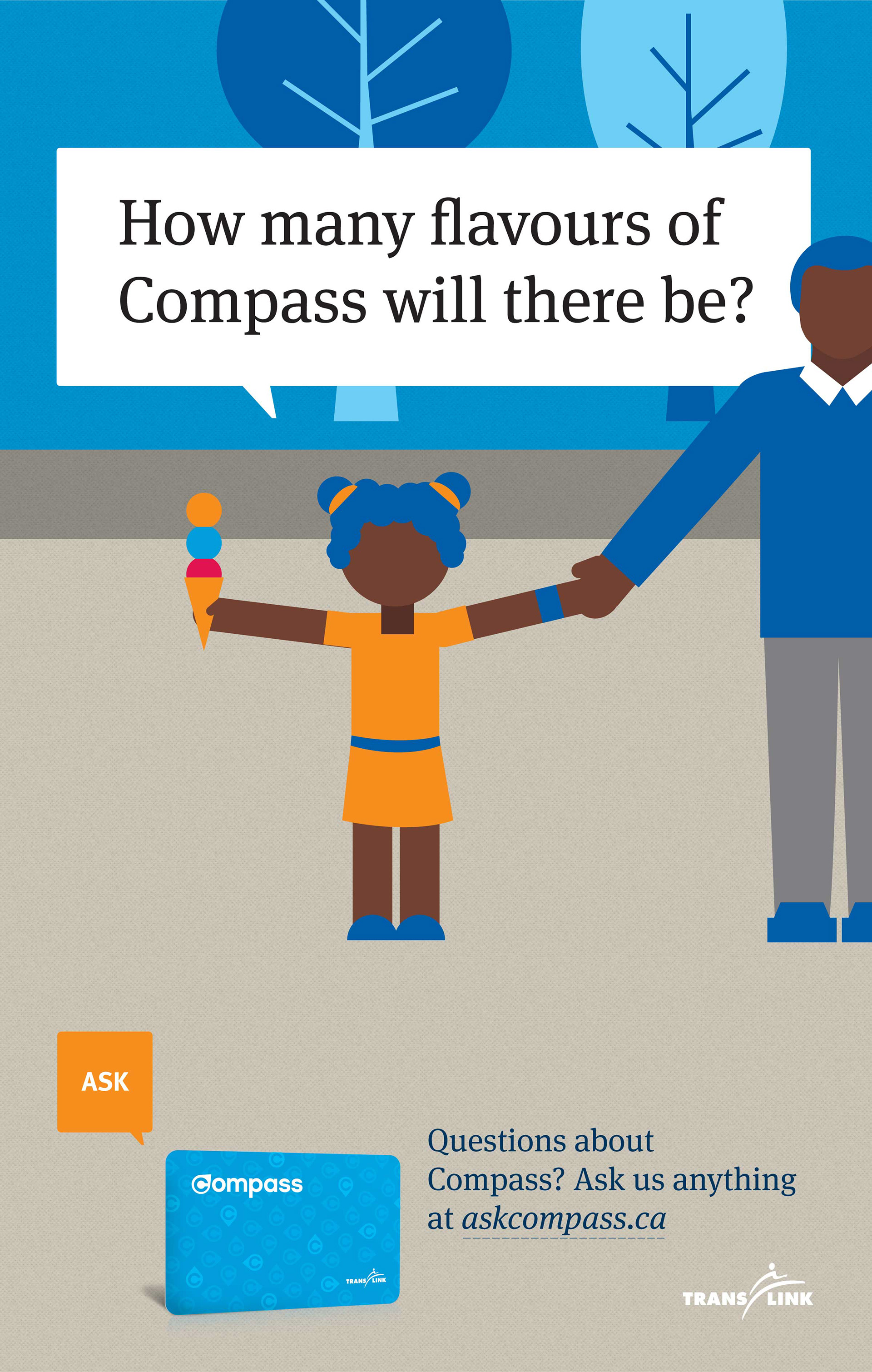 The second concept was more graphic, using the compass logo to illustrate bizzare user questions.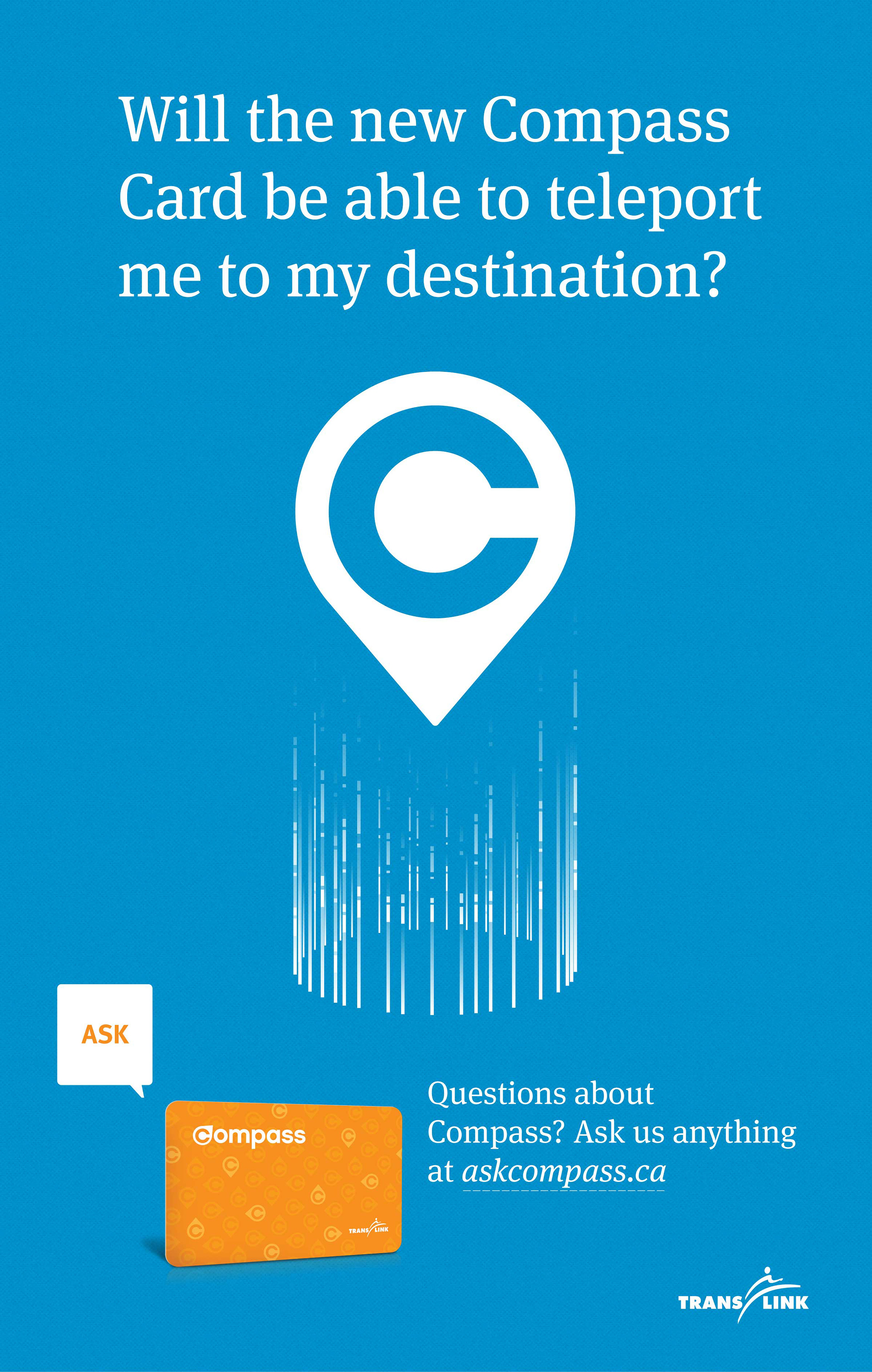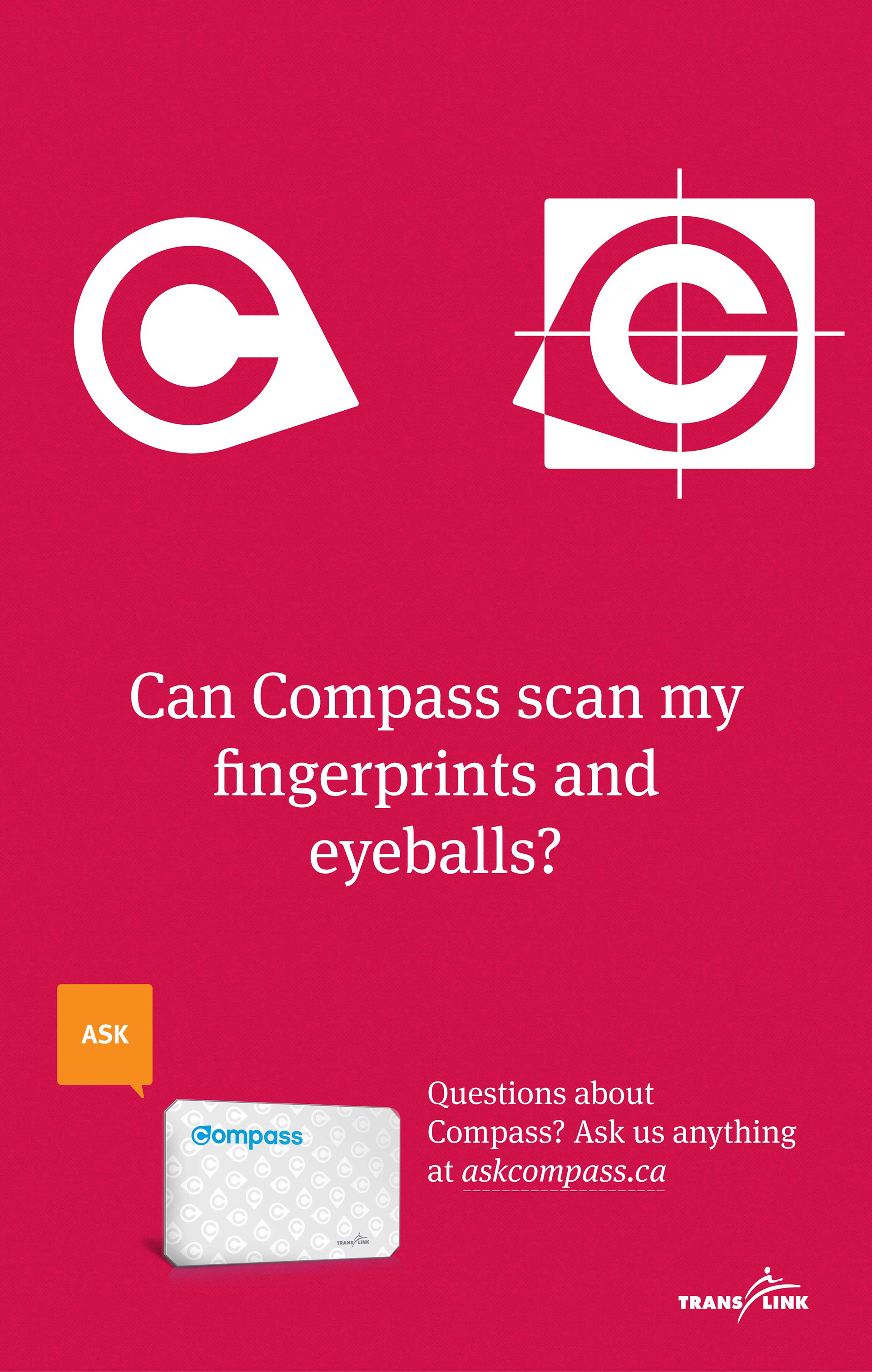 The third concept was more straightforward using elements from the Ask Compass user interface to frame the questions.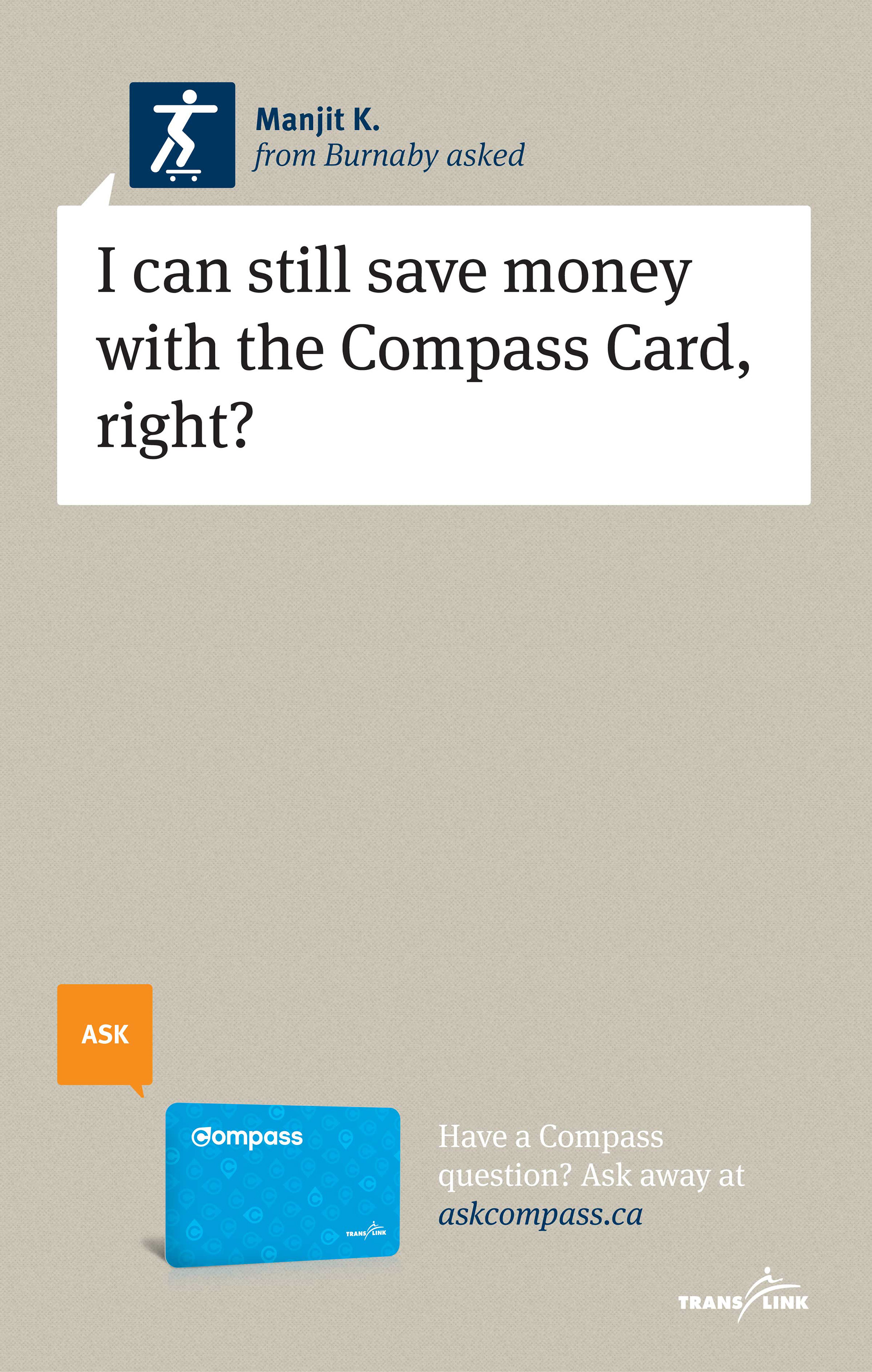 A fourth concept also used the logo, but simply rendered a questionmark in the negative space.